There are various ways you can help support the Paralyzed Veterans of America – Central Florida Chapter.  Please read about our various programs on this page, or simply make a one-time donation by filling out the form below.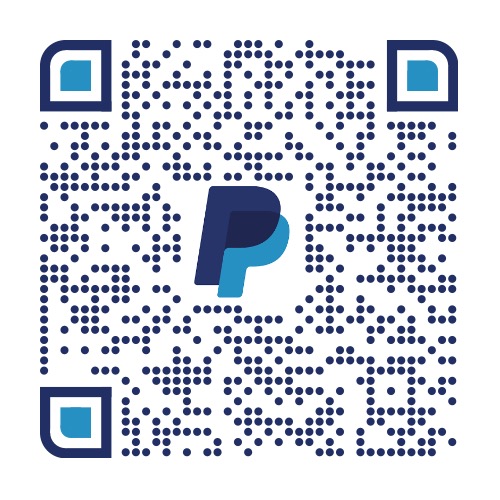 G.I.V.E. Program
They're owed a salute.  And, now it's easier than ever to share one. Through the Paralyzed Veterans of America's G.I.V.E. Clothing Donation program, service never goes out of style. By dropping off your used goods in one  of our donation drop boxes or by scheduling a pickup – you're saluting  the people who've sacrificed so much in service to this great nation. Your donation is tax deductible and pickup is FREE.
Clothing  •  CDs  •  Shoes, hats, belts  •  Ceramics  •  Drapes  •  Books  •  Bedding  •  Housewares  •  Clocks  •  Small appliances
*Sorry we are unable to accept large items such as upholstered furniture, mattresses, box springs and console TVs. 
To schedule a residential pickup click the Schedule Pick Up Button below.  If you have issues with a pickup, please call 407-854-7180.
Wheels Helping Warriors
Is your car on its last leg (or tire)? 
Donate your car today and directly help paralyzed #veterans.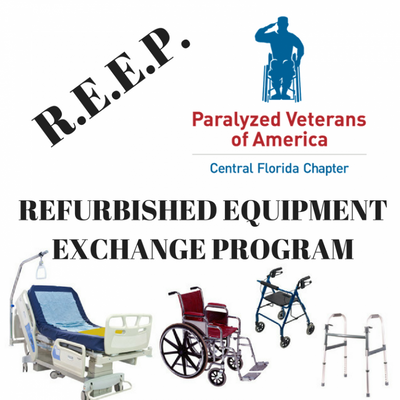 Refurbished Equipment Exchange Program (REEP)
Please contact the Central Florida chapter office for more  information regarding our Refurbished Equipment Exchange Program at 407-328-7041 
FUNDRAISING OPPORTUNITIES
Interested in hosting a charity event benefiting the Paralyzed Veterans of America?  Please view the guidelines document and and fundraising application.